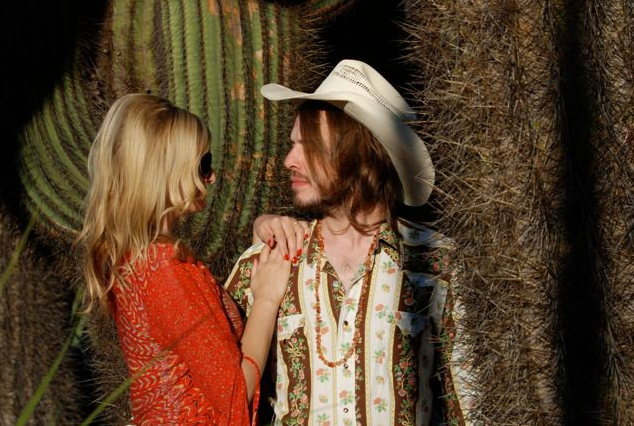 Greetings!  As Chris can be very modest and humble, I wanted to swoon to you about how friggin' GREAT Que Paso is!!!   
Ten years ago, we were living in a rad bungalow in Preston with Chris's dream sunken living room, decked out in swirly green carpet (as seen in this vid). The outlaw country of Waylon & Willie, West Coast country rock of Gram Parsons & The Byrds, Texas singer songwriters like Jerry Jeff Walker, and Tex Mex groovers like Doug Sahm were the inspirational sounds at that time.  We were listening to "(Hey Baby) Que Paso" by the Texas Tornadoes, and joked that people were gonna wonder "What happened" to the pop rock style that Chris was known for in The Vandas. 
Chris wanted to form a new band around these songs, and we decided to release the album ourselves.  It was the biggest investment we had ever made.  We went all out with a gatefold sleeve vinyl, at a time where hardly any Australian bands were releasing vinyl due to the cost of overseas manufacturing.  We booked The Thornbury Theatre for the launch, the biggest venue we'd ever tried to fill (I've just found a disc of the full release show that we're hoping to make available soon).   
To call Que Paso a solo album is misleading - it was a project that came together through the generosity and community spirit that Melbourne was known for, with many musicians and creatives gifting their time.   Andrew Bailey's artwork design, with its hand lettering and vintage graphics so beautifully compliments the music, and makes it stand out on any record shelf.  He would never accept any money from us – maybe just a slab of Carlton.
Que Paso is a collection of songs and art that perfectly captures that magical time, and I believe it will be considered a classic of Australian roots music many decades from now.  I'm damn proud that Chris Altmann is my husband!
My heart to yours, 
 
Alysha Main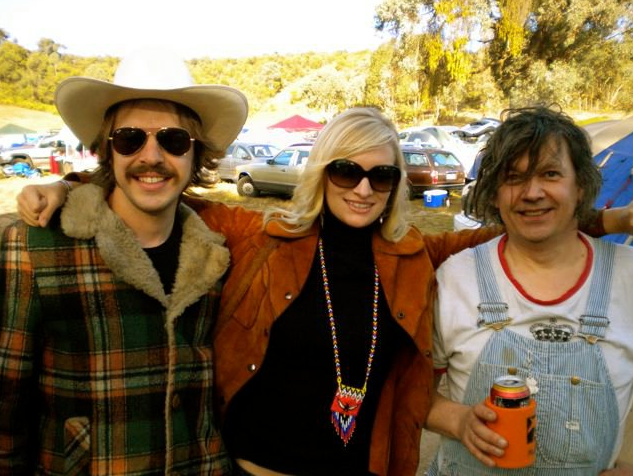 With the irreplaceable Mr. Andrew Bailey, Boogie Festival 2011