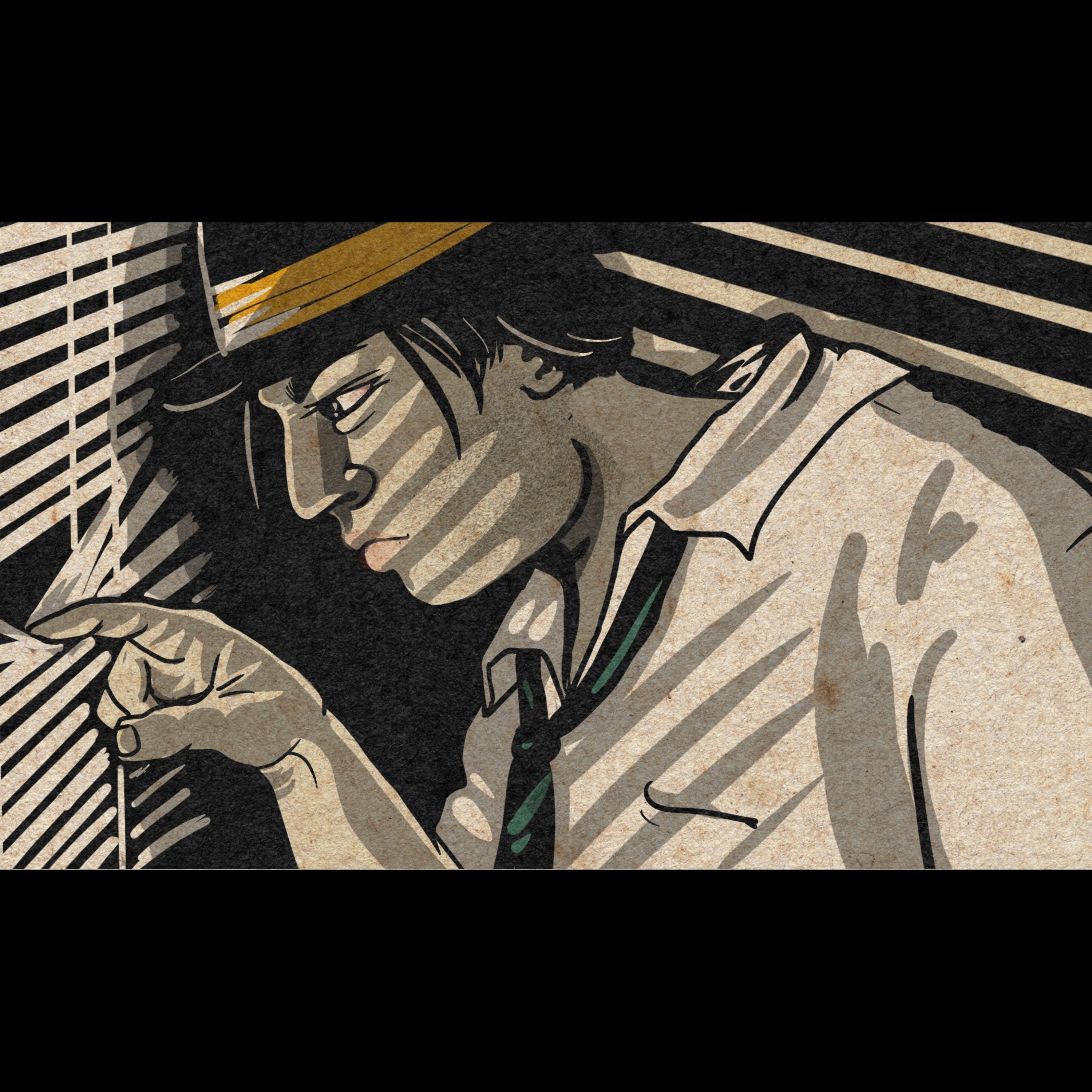 Hello music lovers!
I'd like to thank everyone for all the kind words of encouragement I've received about the songs that I've been putting out. I don't know about you but the older I get the more I second guess things, so positive reinforcement goes a long way! I'll always be making music but sharing it with the general public can be intimidating if you don't believe in yourself, so thanks for cheering me on and keeping me in the spotlight.
This month sees the release of Storm Warning. The initial inspiration came from an old tune called The Windmills Of Your Mind that I have on a Henry Mancini record. The title has always made me imagine a nightmarish scene of storm clouds in a massive grey sky where something bad is about to happen and cannot be stopped. A prevailing sense of helplessness and anxiety hangs in the air as the clouds keep building and moving faster and faster until the thunder claps and rain begins to pour down on everything. This is all happening inside the head of the song narrator who has given up on any hope of salvation and is ready to go out with a bang, taking whoever he can with him. Thanks to Darlene & Mark from Pop Engine for making such a great video that really captures this vision and makes the song really come alive!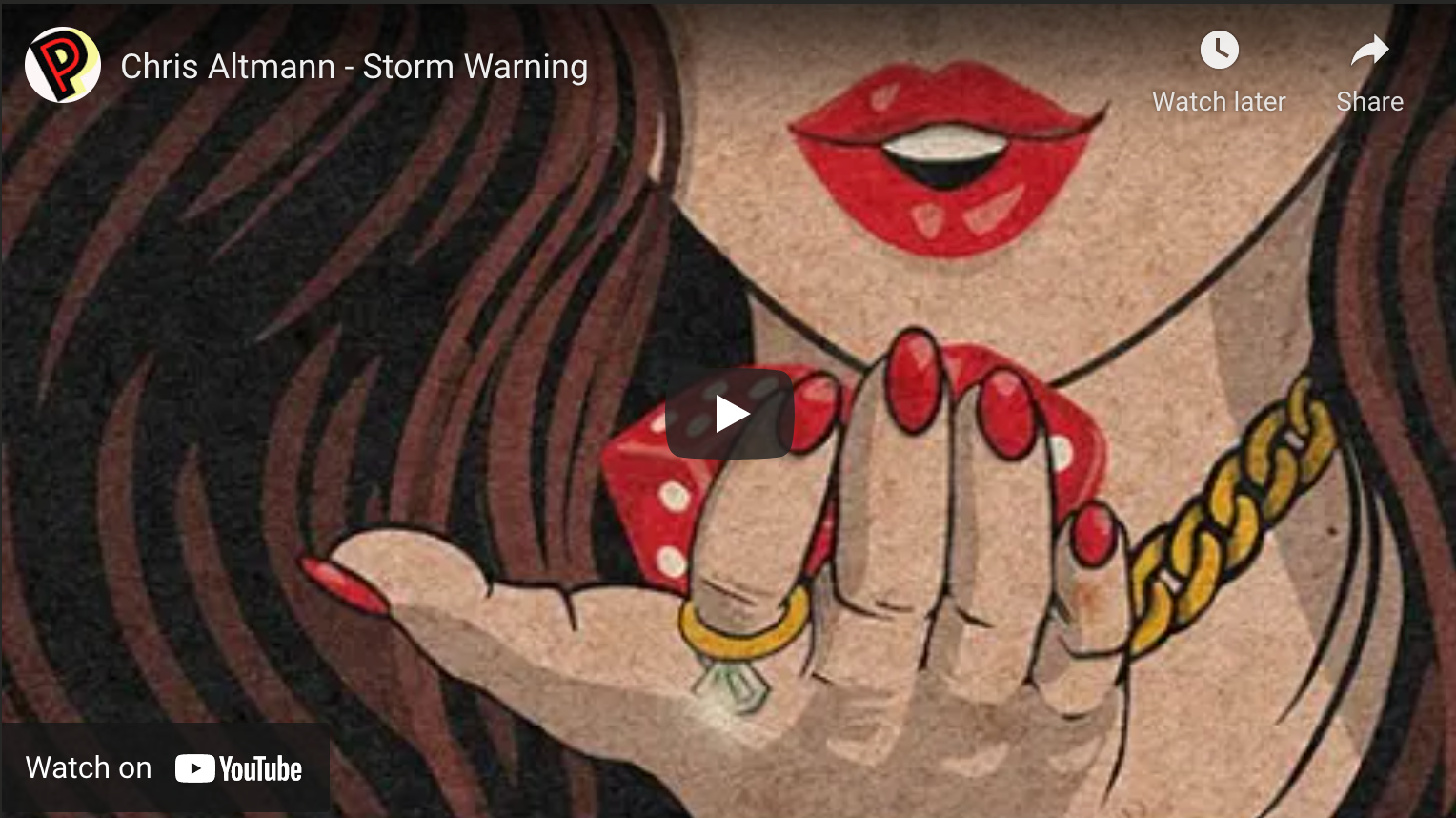 I was saddened to hear about Dave Heard leaving this world. Dave was a huge support to me over the years and always got me on his radio show whenever I was in town. Acid Country was such a cool programme and had a big influence on me and the Melbourne music scene. He was a great guy to share a few beers with at the Standard Hotel too, I have many fond memories of funny conversations in the front bar. Safe travels mate.  I recorded one of Dave's favourite songs of mine, "Who Knows Where" for a tribute that aired on PBS in Melbourne.  Here's a clip of me rehearsing it with my buddy Joe Moran:

I have some gigs coming up that you can check out if you live in Ontario. My regular Sunday afternoon gig 4-8pm at Stone Roads pub on the mountain is going great, we've just clocked up 7 weeks now and we're confident that it will continue for a long time. I'm hoping to get back to Australia early next year for a visit so I'll definitely let you know of any gigs down that way.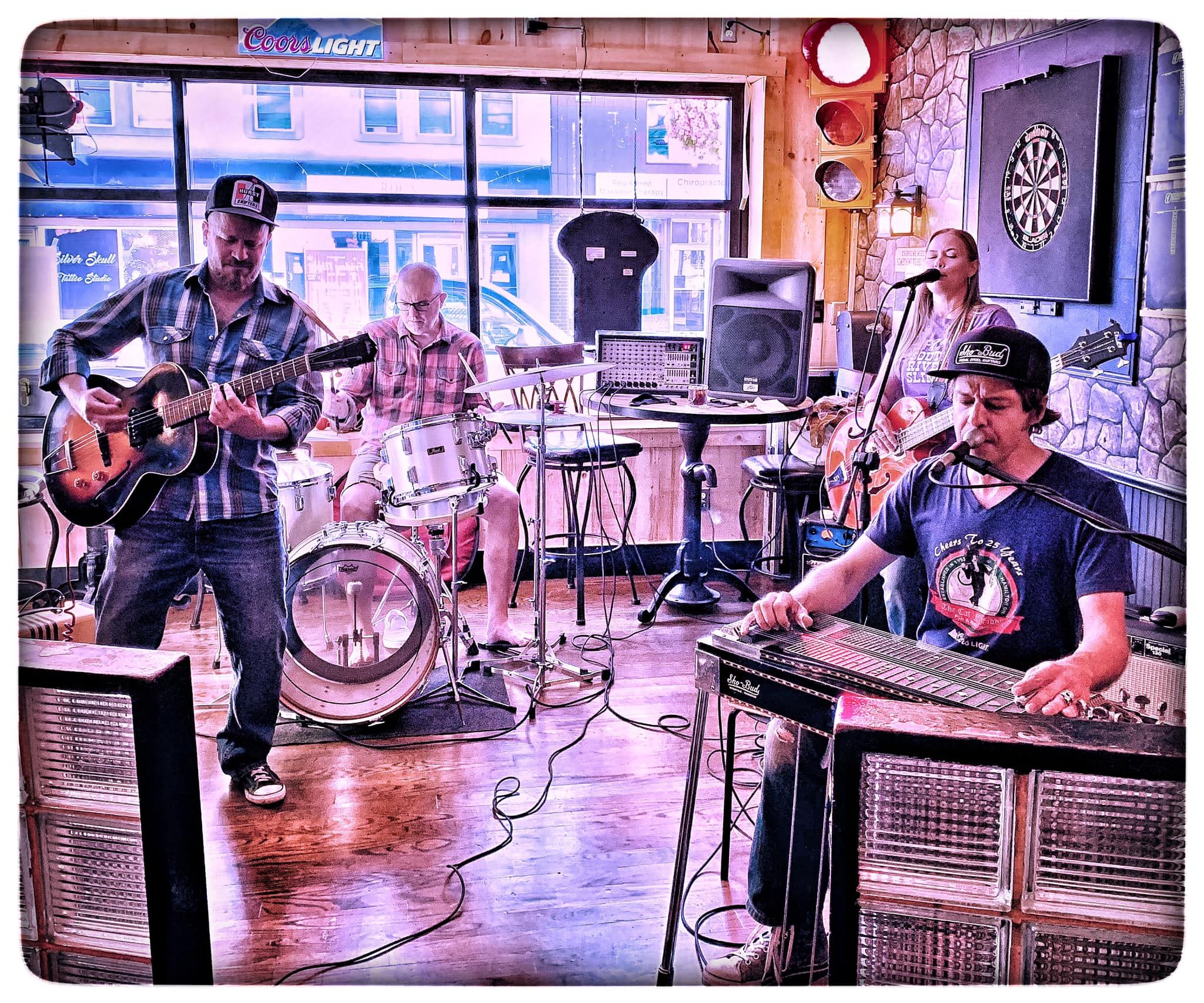 My love to you all, see you soon!
Chris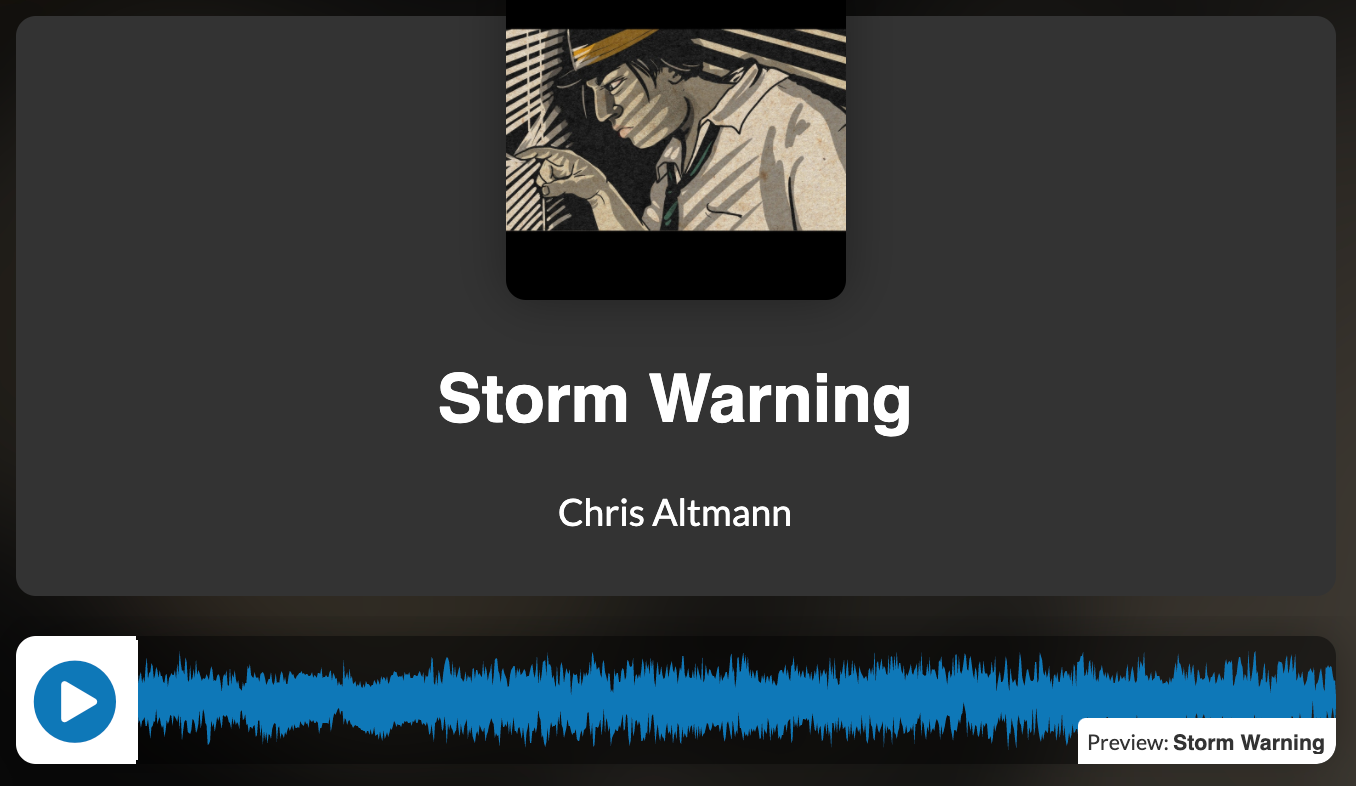 Stream or Download STORM WARNING
GIGS
Every Sunday - The New Rebel Westerners at Stone Roads 4-8pm
November 7 - The Casbah with DEEPs (Hamilton Film Festival) 7pm
November 19 - Ward IV Bar 7-10pm
November 20 - Casbah Lounge 7-9pm