Hello all you wonderful music digging people out there!

It's been quite a while since my last post and I must apologize to anyone who got mad or anxious because they didn't know what I was doing. I can't really give a good excuse why I haven't been posting regular updates but I can say without a doubt that it's not because I haven't had anything to report. 

2016 has had a lot of highs and lows. I've said goodbye to some loved ones and hello to some wonderful new friends. The one I am most excited about is Alysha and my little baby boy. He hasn't actually been born yet, he's due Feb 9, but I feel like I'm getting to know him already. He loves (or hates) hearing Johnny Cash train beat songs (hopefully loves!)  which he tells Alysha by kicking her in the ribs when he hears them. What a little character! 

I've been involved in some great records this year. My good friend and band mate Dave Pomfret released a great new album called A Devils Urge, which I had the pleasure of playing on. I got to play some steel, piano and some cool organ on a great old Hammond that the studio owns.  He even sketched me in the album liner notes.  There was a sold out launch at Mills Hardware in Hamilton with a 14 piece band.  T'was a wonderful night!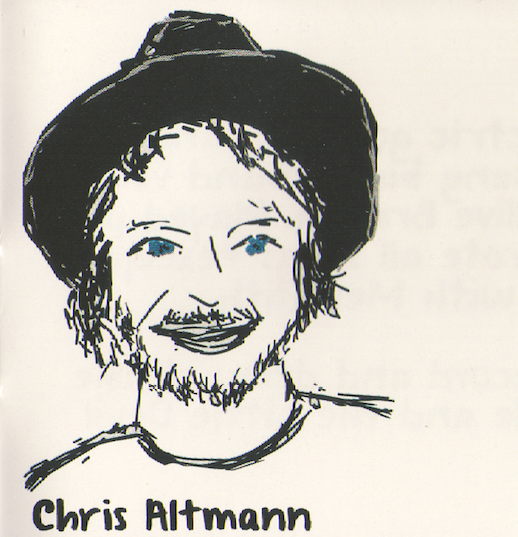 If you want to see me play anytime soon come down to the Cat'N Fiddle on a Monday night where I play old country tunes all night with The New Rebel Westerners or Saturday Dec 17 at Mills Hardware supporting Johnson Crook. That's a solo gig if you want to hear my own tunes.  

Have a merry Christmas and a rockin' new year!

Chris